---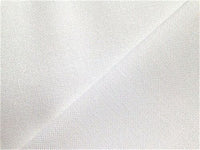 Zweigart Lugana Evenweave is the highest quality Evenweave in the world, and made in Germany.
We currently carry 28, and 32 ct Lugana. Please use the drop down to indicate the size you would like to request. If you want a continuous piece of more than one yard, please buy the quantity you would like and leave a note during checkout to indicate that you do not want the pieces cut.
Please note this is unsized Zweigart Lugana (which means it does not have a coating on it)
Orders will be filled as soon as possible. Please be aware that due to the pandemic the supply chain has been greatly effected.